Tad Worku Biography
Few artists find a voice that rises above the clutter of life and paves its path directly into the heart. After one listens to Tad Worku, it is safe to say that he has found his voice.
He has also found his mission. After graduating from college with a degree in Business Marketing, Tad spent four years perfecting his unique blend of musical styles and smooth and sultry tones, gaining fans and playing in celebrated venues. Then, in 2012, on the verge of taking the next step in his career as a musician, Tad wrote a song that encapsulated the struggle that had been going on within him over his life's direction–whether to continue on the path toward success as a musician or to seek a way to make a difference in the lives of people in need. He had been offered a touring grant for his band, a grant that contained a clause requiring him to agree not to touch on the great human themes of religion or politics in his songs. Tad decided to take to heart the lyrics he'd written in his song, "Me":
"If I gain the world what I lose is me."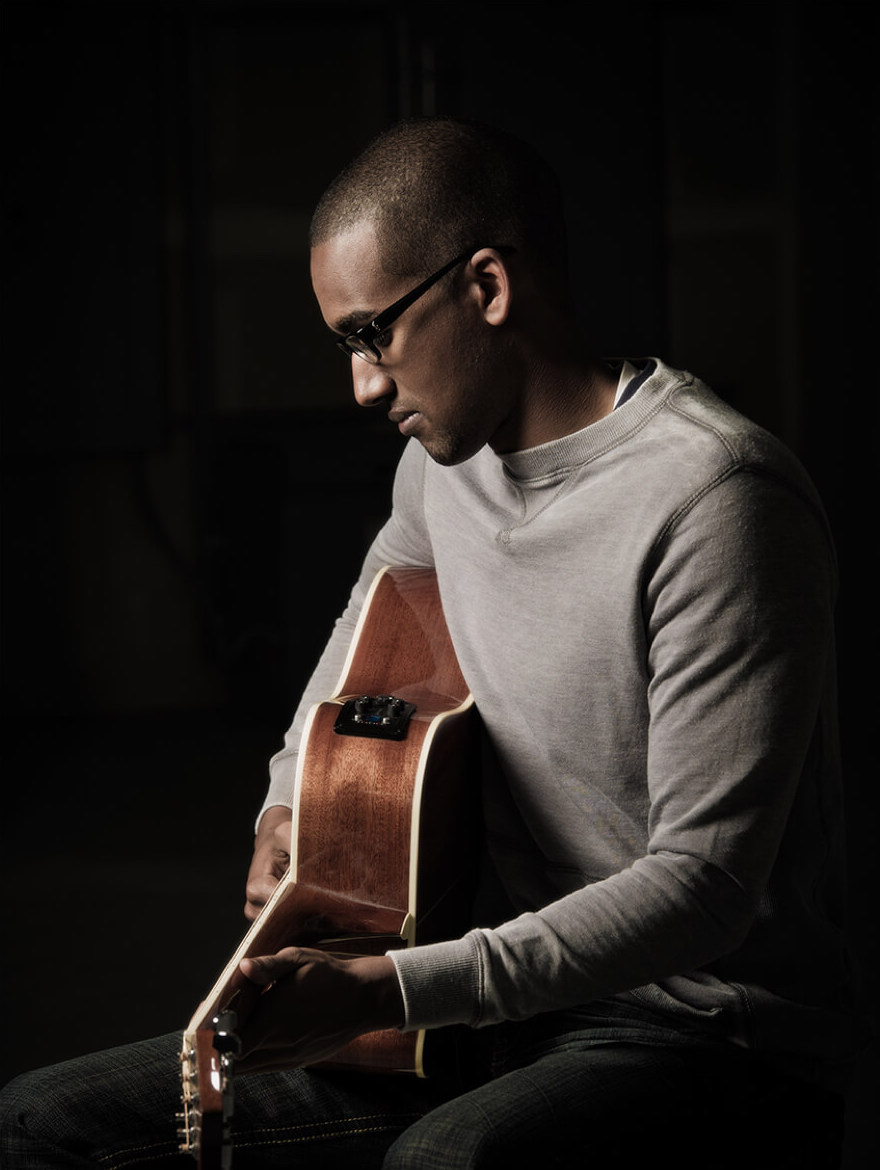 He turned down the grant that offered him "the world" at the cost of the themes so central to his and others' experience and began a nursing program, saying that he could no longer see how music could connect with his desire to serve human need–that he wanted to spend his time doing something–nursing–where he could see the immediate benefit of his actions in the lives of others.
During the two years of his nursing studies, Tad focused on his new direction and rarely performed as a musician. Nonetheless, he continued to feel inspired to write songs. And as his nursing program drew to an end, Tad began to see how the two parts of his life–music and medical service–might come together: concerts could be a stage that attracted individuals who might partner with him in his quest to build a medical mission.
"Love is All", Tad's first single-day clinic and concert, was the product of this merging of his musical and medical callings. Friends of Tad's from nursing school and other volunteers spent a day offering a broad range of medical services to people who could not afford medical care, and the clinic day concluded with a concert in which Tad was backed by the Oakland East Bay Symphony for a full concert. Proceeds from the concert ticket receipts went to the clinic. Looking back on his years as a nursing student, Tad says that he believes his immersion in medicine helped to strengthen his commitment to making a difference:
"Helping people through a medical emergency shifts your perspective on life," Tad said; "it forces you to start asking what's important." The theme of understanding and celebrating what is important in each day infuses Tad's songs and life.
Tad Worku was born and raised in Northern California after his parents came to the United States from Ethiopia. Music became a part of his life at an early age starting with the trumpet and eventually moving to piano and guitar. "Growing up I can always remember the sounds of music being played by my father" says Tad. He credits this as one of the factors that helped him develop such a unique musical ear. As for his embracing medicine as the way to fulfill his desire to make an immediate impact on people in need, Tad credits his mother, who is a nurse, as well as the many other members of his extended family who work in the field of medicine.
Things have now come full circle since Tad's 2012 decision to cancel his completed pop/soul album, return his tour funding, and step away from music. Love Is All, Tad's debut album is set for release in early 2019. "Things have come back to the beginning but so much has changed. The past 7 years have made me a different person." Tad has spent the past 4 years as an ER/Trauma nurse in a level one trauma center, and says, "it's the time I have spent in the ER that has prepared me to return to music with a clear purpose. I found my identity in serving others."